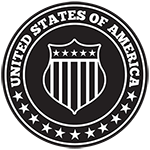 National News and Press Releases. Local and Regional Perspectives. Media Advisories.



News in Focus. Corporate Analytics. Brand Reviews. Policy Commentaries.
With 2023 just around the corner, companies should be game planning their Q1 digital creatives strategy. With an influx of content coming out it's important now more than ever to invest in creatives so you can stand out from the pack. Today we sat down with Emerald Digital, an award-winning digital marketing agency based in New Orleans, New York, and Miami. We take a big picture look at the top 5 reasons your company needs to invest in creativity so you can be ahead of the ball and not run over by it.
Emerald Digital is an award-winning digital marketing agency based in New Orleans, New York, and Miami. 
Reason 1 – Stand Out From a Saturated Market
Your ad will perform better in the auction space if it's a higher quality ad. Creatives with a lower quality ranking tend to cost more, which may reduce distribution of the ads and lead to fewer results. The ultimate goal should be to optimize your creatives to have a high impression and engagement rating competitive to your competitors. Emerald Digital uses advanced and multi-layered a/b split testing to gauge creative performance.
You can improve your overall ad performance by recognizing instances of low-quality attributes and then removing them from your ads. Over time, your ad performance should improve as you tweak and optimize your creatives. At Emerald Digital they look at Ad Sets and creatives as a constantly evolving entity that should be cared for and reviewed every day.
Reason 2 – Gain Meaningful Creative Insights
Split-Testing is Creative Data
Emerald Digital can't stress the importance of utilizing A/B Split Testing enough. It is highly recommended to invest in learning what different creative metrics and KPIs mean so that you can properly assess your creatives going forward.
Let's take a look at an example, let's say you hire a graphic designer who creates three mockups of a graphic for a product you're promoting. You're looking at the graphics as a business owner and few things may be running through your head. Possibly, hmmm… I do like a couple of these graphics but the third one not so much. It is recommended to run all three graphics and here's why.. What you may be personally drawn to, your potential audience may have another opinion. So by basing your preconceived opinion on a creative set, you're already greatly limiting your potential. Now of course you should ensure that all creatives represent your brand identity well. But by having the different variants running at the same time you'll be able to implement split-testing where you can measure creative elements against each other and really see what's working. Emerald Digital has become astute marketing investigators while analyzing various KPIs in Split-Testing.
Reason 3 – Build Your Brand Authority
If You Build It They Will Come
Brand authority is how loyal and potential customers view a company as a trustworthy source of information or an expert opinion in their respective niche field. A company that has invested and obtained a high level of brand authority usually gains trust, respect and a high level of influence within its specific market.
A company can utilize certain types of measurement to gauge digital authority in a variety of ways. From KPI's on the backend analytics, all the way to various coverage by influencers and the media. It's important to stay on top of it as a brand, as customer loyalty takes awhile to build and nurture. Emerald Digital articulated to us that they use a 3 pronged approach which involves building online reputation through PR Strategies, SEO and Targeted Ads. This approach allows all your bases for building brand authority to be covered.
At Emerald Digital they combine their experience with the most innovative marketing technology and our tried and true advertising methods. Emerald Digital is an agency that understands the ever changing and evolving online ad space and how important it is to develop a strong digital marketing strategy. With new hot marketing apps popping up everyday it can be quite cumbersome to navigate as a business owner. Staying on top of it should be one of your top priorities. You don't want to be the business that gets behind the ball. At Emerald Digital they put all the pieces together for your business and provide you with an unparalleled marketing blueprint for success. Emerald Digital separates itself from other agencies by providing:
Connect with Emerald Digital to create a custom digital marketing strategy that will put you ahead of the pack in your industry.